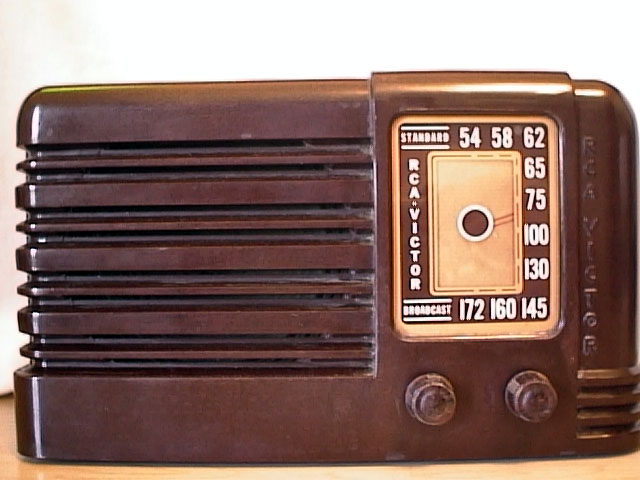 What does it mean to be called crazy in a crazy world? Help us publish a book of interviews and produce new FM radio episodes!
The human voice tells a powerful story.
Madness Radio: Voices and Visions from Outside Mental Health
is an FM radio show syndicated on the Pacifica network and heard on community stations around the US and online. Since 2005 Madness Radio has explored the question "What does it mean to be called 'crazy' in a crazy world?" through powerful and provocative in-depth interviews. More than 125 shows have aired since Madness Radio began, featuring survivors of bipolar, schizophrenia, and psychosis diagnosis, as well as human rights activists, journalists, advocates, and artists.
Madness Radio believes that personal storytelling and thoughtful conversation are powerful ways to create change. Listening to each show conveys an urgently needed message: YOU ARE NOT ALONE.
This is Madness Radio's first fundraising campaign! We need your support to produce 12 new episodes for 2013 -- as well as publish a book of Madness Radio interviews.
THE BOOK
Madness Radio has reached hundreds of thousands of people -- and now a Madness Radio book can reach even more people. We need to transcribe interviews, edit the text, design and print the books, distribute them, and outreach across the US and internationally to get the word out.
Some of the interview topics include alternatives to medication, exposing psychiatric abuse, living with suicidal feelings, what is Mad Pride, healing trauma, pharmaceutical company scandals, Open Dialogue, electroshock, the Hearing Voices movement, Soteria House, shamanism, poetry, autism, mad science, breaking the silence of sexual abuse, being transgender, the DSM, racism, activist history, abolishing prisons, and much, much more. Past guests include Robert Whitaker, Susan McKeown, Daniel Fisher, Leah Harris, Dr. Peter Breggin, Gary Greenberg, Daniel Hazen, Rufus May, Jm Gottstein, Alisha Ali, Jacqui Dillon, Ron Coleman, and Dr. Joanna Moncrieff. Each interview will include an introductory essay by Will Hall.
12 MORE EPISODES IN 2013
Since 2005 Madness Radio has grown beyond an all-volunteer effort; today we can't continue without support. To produce 12 new episodes for 2013 our budget includes part-time technical director Leah Harris, outreach and promotion to FM stations around the country, development costs on the website, new tools for social media integration, new audio gear, and upgraded software. A sneak preview of upcoming topics includes parenting alternatives, getting off disability, the power of the placebo effect, new learning about nutrition, living with paranoia, interpreting dreams, environmental psychology, and innovative views of addiction.
"I did extensive research for my album Singing In The Dark, and when I discovered Madness radio I knew i had found what I was looking for. Through Madness Radio I met a wonderful community of people doing exciting work in mental health recovery."
-- Susan McKeown, Grammy-winning singer songwriter
"Madness Radio is a dose of sanity in a world of pharmaceutical company propaganda. Will has dedicated himself for years and the result is a very high quality show that reaches new people every day with a vision of change. This is an effort that really deserves your support!"
--Oryx Cohen, Director of the National Empowerment Center Technical Assistance Center
"Madness Radio became my 'daily antidepressant' during my recovery process. Each episode gave me hope and was an amazing antidote to the despair provided by far too many of my doctors. Madness Radio remains critical in my ongoing journey through trauma and healing."
-- Meaghan Buisson, inline speed skating world record holder and 47-time Canadian national champion
Madness Radio has a solid track record of completing episodes and getting them out to the listening public. With the addition of Leah Harris as Technical Director we are in a strong position to produce 12 new episodes in 2013. The book project is ambitious, but our team of transcribers has already completed 8 interviews and is ready to continue. Entering the book world is not new -- the Harm Reduction Guide to Coming Off Psychiatric Drugs, written by Madness Radio host Will Hall, has been distributed widely in the peer recovery movement. With an active network of listeners and supporters -- including YOU -- the Madness Radio book can overcome the challenges of print publishing and reach whole new audiences.