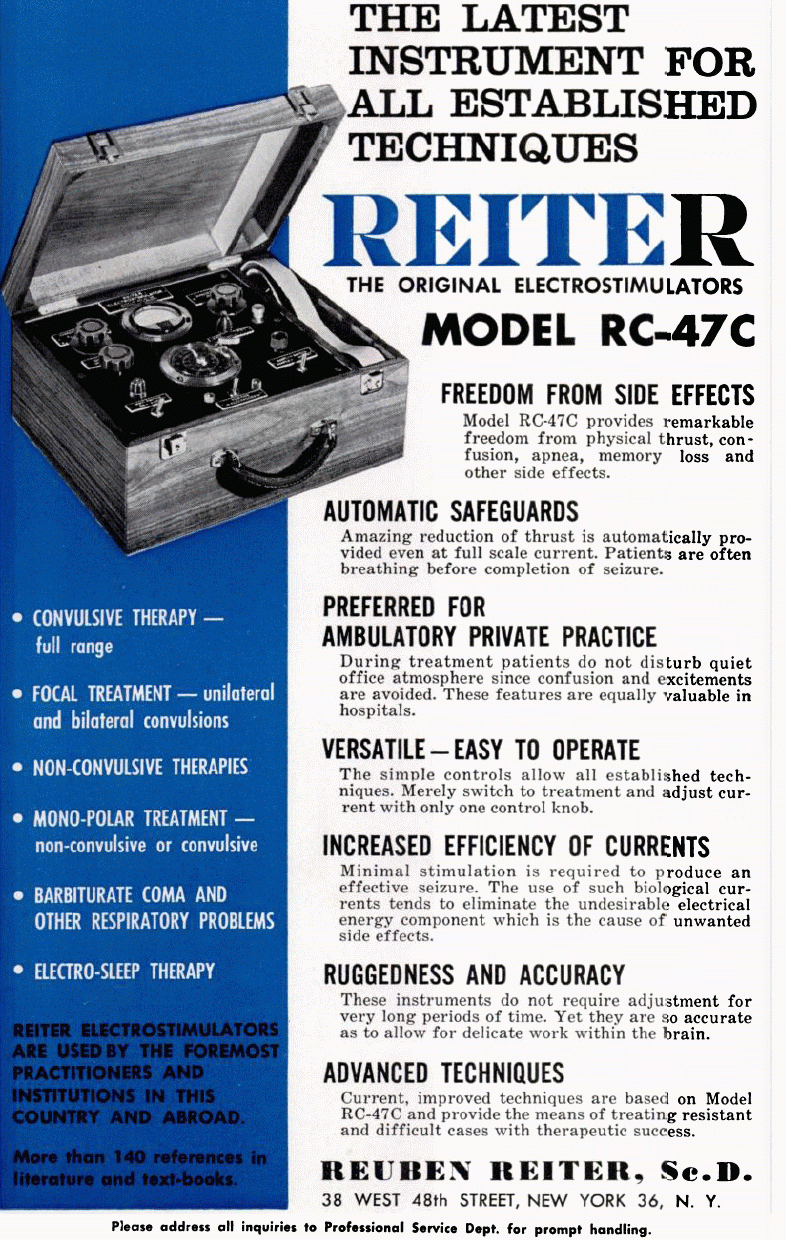 Featuring Richard Abrams of Somatics, Inc., Robin and Gorham Nicol of Mecta and EasyBar, and introducing Patient Fizzy.
Please note that this is a lampoon, but that the facts contained in the video are true:
1. The risk list comes directly from the FDA Executive Summary, January 27-28, 2011 meeting of the Neurological Devices Panel.
2. Robin and Gorham Nicol do own Mecta, one of the two major manufacturers of ECT devices, as well as EasyBar, which makes beverage (liquor) dispensing machines. I find the combo of shock and booze to be enchanting and hilarious. You can't make this $hit up.
3. Richard Abrams and Conrad Swartz do own the other manufacturer, Somatics, Inc.
Mecta is the Volkswagon. Somatics is the Caddy. Which machine does YOUR doctor use? Insist on the best. Use the Thymatron for that something special.
4. The whistleblower is real, and the FBI did investigate.
vintage ad

source